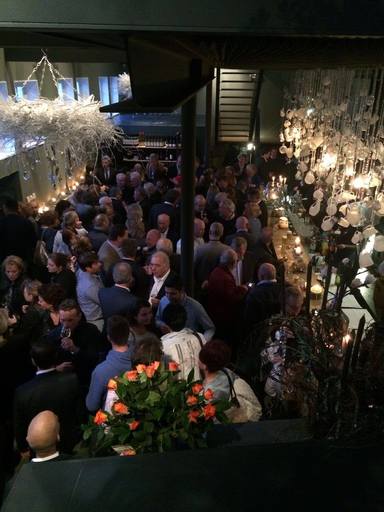 My work "Ode to the Oosterschelde" is been added to the art collection of the Glasmuseum Ernsting Stiftung Hof Herdig in Coesfeld, Germany september 2017.
European Glass context 2016.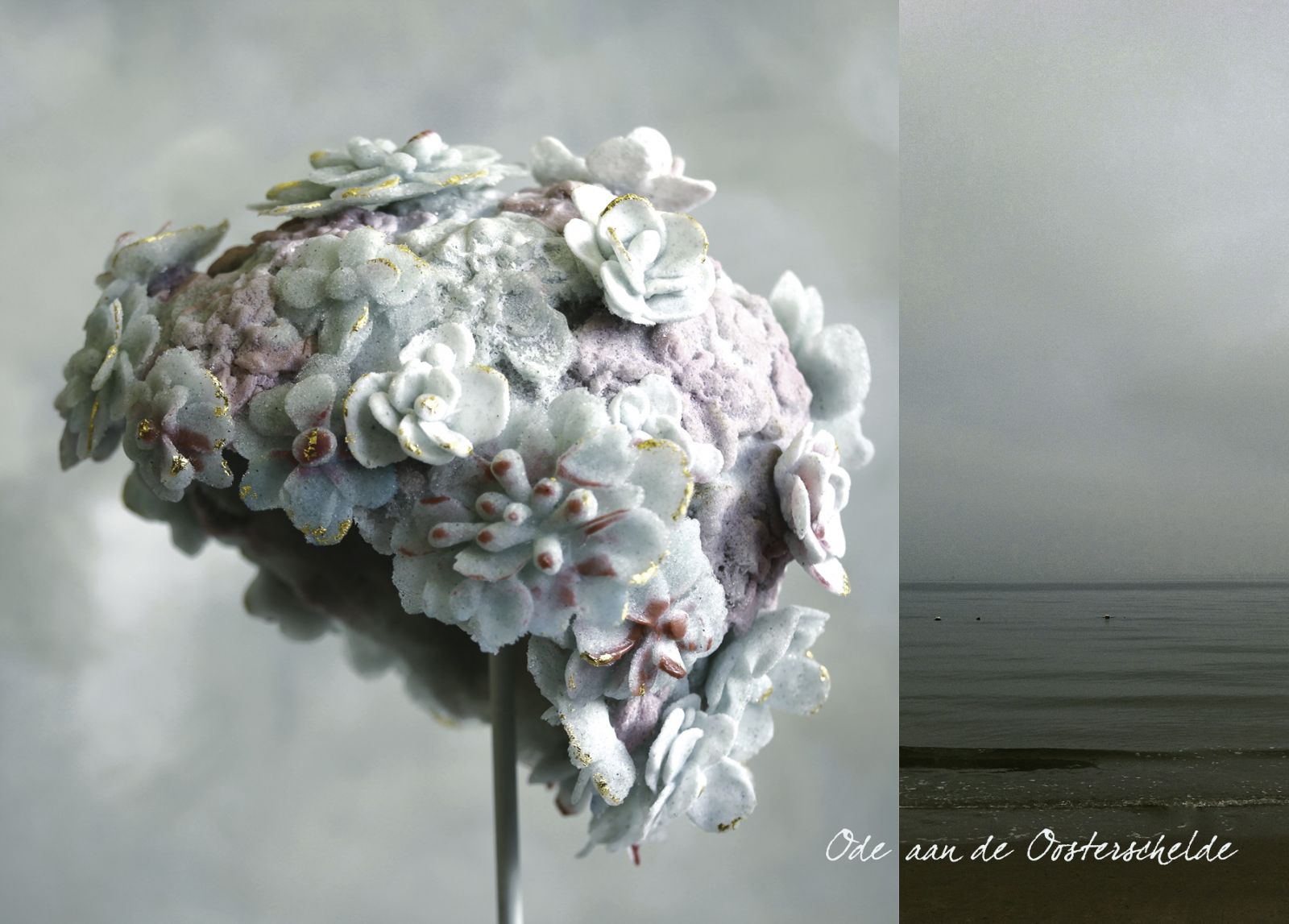 Ans has been selected as the artist to represent Netherlands at the European Glass Context 2016 in Bornholm, Denmark, and chose to submit "Ode to the Oosterschelde" to be exhibited.
www.europeanglasscontext.com

A new Restaurant has opened his doors yesterday :Grand Cafe Aan de Beek at Arnhem, in the Sonsbeekpark. Achandelier with at least 250 glasses and watercans are hangeing above the huge bar. In the space also hang 2 Celestial Nests with watersouvenirs.
15-06-2015 I am Nominated for the Stanislav Libensky Award!! Praag
with my graduationwork from Glass Department IKA Mechelen :(Ode to the Oosterschelde)
Stanislav Libenský is considered as the most outstanding Czech glasswork artist and pedagogist. His works created in collaboration with Jaroslava Brychtová are presented in museums and galleries all over the world. Besides his work, he was teaching at Academy of Arts, Architecture and Design in Prague and he was a director and pedagogist the School of Applied Arts for Glassmaking in Železný Brod where he lived and worked for the majority of of his life.
The competition serves as an international presentation of young glass artists. The aim of the competition is to help the development of glass art in the young scene and to compare different approaches and methods. The initiator and main organiser – the Prague Gallery of Czech Glass – hopes that this competition, followed by a long term exhibition, will help young artists enter the business world and explore the potential of glass. Past iterations of the exhibition featured many excellent works by artists from around 30 countries and 40 universities.
óda na východní šeldu
Moje tchýně a ženy z Yerseke se denně scházely a koupaly podél břehu řeky Východní Šelda.
V čase, který určoval příliv či odliv, se setkávaly na hrázi.
Mě, jako nezasvěceného pozorovatele, pojí s těmito okamžiky magické vzpomínky.
Plavajíce ve Východní Šeldě pociťuji úlevu.
Article in "GLASS IS MORE" Graduates at the IKA 2015 http://www.glassismore.com/core/content.php?&option=viewitem&id=42&rd=1023≤=120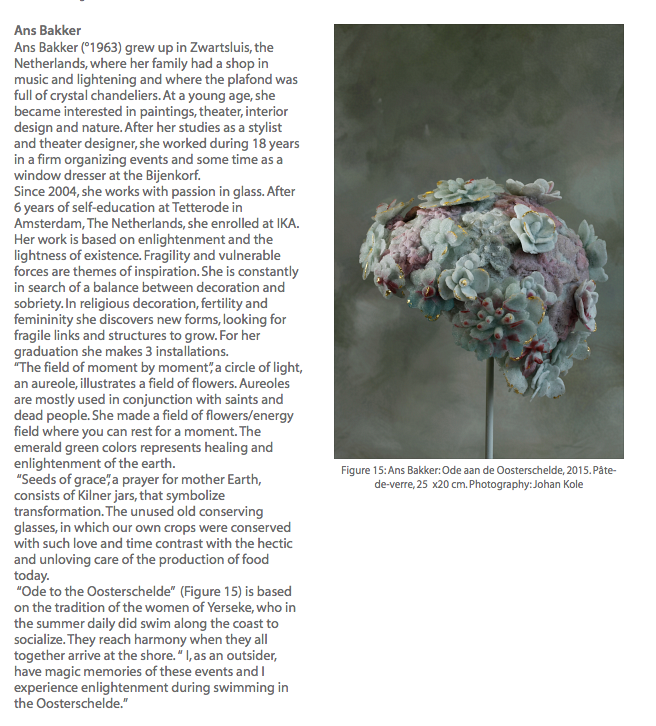 Ans on TV at 29 october 2012, working in het studio at Amersfoort Holland
look here for the short movie:
KOFFIETIJD
http://www.deweekkrant.nl/artikel/2012/oktober/29/ans_bakker_in_koffietijd